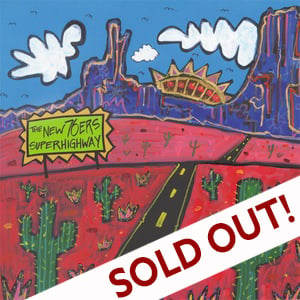 $

15.00
"Superhighway"
Full-length CD.
Superhighway 3:02
I Try to Sing Along 3:43
I Know You Rider 4:34
After You 5:30
To Be Young 3:57
Old Man 4:15
If I Needed You 5:10
What the Wind Said 4:07
Masterplan 3:38
Produced by The New 76ers
Executive Producers Dan Goddard Sr. and Rich Green
Recorded and mixed by Kris Kolp @ Log Cabin Studio. Tallahassee, Fl
Cartoons by Matt McCarron www.mccarrica.com
Mastered by Waltz Audio. Watertown, Ma.
Special Thanks: Family and Friends. Our Fans, Blue Moon, Doug Oade, Kim Thomas, Charlie Engstrom.
All songs written by J.D. Goddard & K. Goddard, Ping Records (BMI) except I Know You Rider (Traditional) & If I Needed You by Townes VanZandt courtesy Katie Belle Music/Will VanZandt Pub/Wixen Music Pub.
"After You" for our friend Barry.
©2011 Ping Records cat#17242. Visit acoustichappiness.com