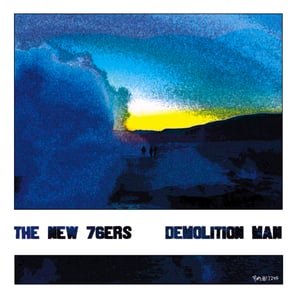 $

8.00
Demolition Man [EP]
4 song EP.
1. "We're Not Long for this World" 3:36
2. "The Way" 3:28
3. "Yes I Do" 3:21
4. "Demolition Man" 2:43
The New 76ers
with special guest Drew Matulich.
Rage Quartet: Alex Shor, Charlie Alves,
Bailey Salinero and Kyle Tesalona.
Produced by
Kris Kolp and The New 76ers
Recorded and mixed by Kris Kolp @ Log Cabin Studio. Tallahassee, Fl
Photo: Jim Ciotti
All songs written by J.D. Goddard & K. Goddard, Ping Records (BMI)
Released March 2013.
©Ping Records 2013.
Cat#17245.
Visit acoustichappiness.com
-----------------------------
-----------------------------