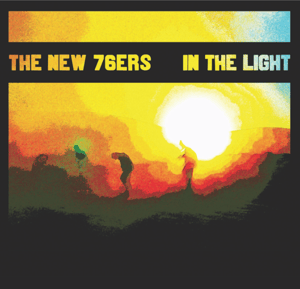 $

15.00
Produced by Kris Kolp & The New 76ers
Executive Producers
Jan & Amelia Shekitka
Recorded by Kris Kolp @ Log Cabin Studio - Tallahassee, FL.
Mixed by Kris Kolp & Danny Goddard @ Dockside Studio - Maurice, LA. Assisted by Justin Tocket.
Mastered by Steve Berson @ Total Sonic Media - Brooklyn, NY.
All songs written by J.D. Goddard and K. Goddard ©2014 Ping Records (BMI) except "If I Should Fall Behind" written by Bruce Springsteen (ASCAP).
The New 76ers
Brian Durham - Vocals, bass & trombone.
Danny Goddard - Vocals, guitar, banjo, mandolin, pedal steel guitar, organ, piano & percussion.
Kelly Goddard - Vocals & guitar.
Special guest Drew Matulich on fiddle.
The Rage Quartet, arranged by Alex Shor: Alex Shor, Kyle Tesalona, Charlie Alves, Bailey Salinero, Brent Taghap, Pio Molina, Rachel Ace.
Additional Vocals by Kris Kolp
Children's Choir: Chloe & Braxton Durham, Annabelle Goddard, Lyra & Leo Kolp, Lily & Grant Clift, Logan Brown, Jaylen Roque, Emily Ash, Cayden Bevis, Wyatt & Copeland Frazee, Emma Jo & Jack McAuliffe.
Cover Photo: Jim Ciotti
Collage photos: The New 76ers, Jessica Gaboury, Josh Webster Photography, Robert Alan, Joshua Roberts, Rich Green, HR Photography, Mary Beth Tyson, Bryan Garris & Sarah Mahler.
©2014 Ping Records. All rights reserved.
Please visit Acoustichappiness.com